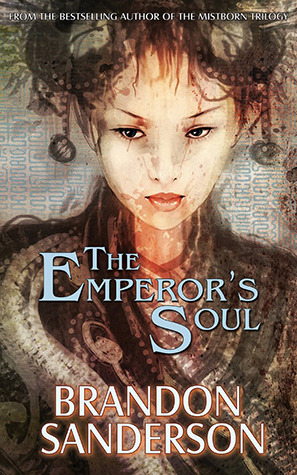 Rating: ★ ★ ★ ★ ☆
Date read: May 01 to 05, 2013
Read count: 1
Brandon Sanderson continues to amaze with his characterization . I find that he's much better at it than many of his peers, and he does it so seamlessly that you don't notice the pieces of the puzzle coming together until they start falling into place. I still find myself surprised that he can tell a story of such depth in so few pages.
This is a story of a forger who has been hired–coerced–to "fix" an injured emperor and, to an extent, put the empire back on its path. Even though the forger isn't convinced she can pull it off, she tries anyway –working beats a death sentence. Over time she becomes attached to the job and the man the emperor had been in the past and finds herself questioning her integrity and reason for staying to finish the work.
In many ways, I see this story as an love letter ode to the man that Rashek (from Mistborn The Final Empire) could have been if he had chosen to rule the empire with the people's well-being in mind, instead of choosing complacency. It's a second chance for him, this emperor (and maybe Rashek too), to do things the right way, the way he would have done if he was still a strapping young idealist with the world in his hands. The forger gives this back to him.
The magic that's at work here is simpler than in Sanderson's other books. Although why it works is explained, how it works isn't explained as thoroughly, but enough for you to follow the story.
The ending is somewhat open, leaving room for a trilogy perhaps.
Original review can be found here.