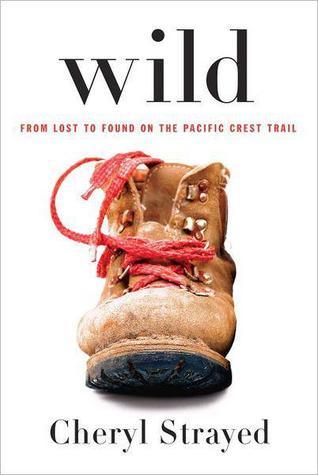 Rating: ★ ★ ★ ☆ ☆
Date Read: April 9 to 15, 2015
Read Count: 1
Recommended by: book club's choice
Recommended for:
I was 22, the same age she was when she'd been pregnant with me. She was going to leave my life at the same moment that I came into hers, I thought. For some reason, that sentence came fully formed into my head just then temporarily blotting out the "fuck them" prayer. I almost howled in agony. I almost choked to death on what I knew before I knew. I was going to live the rest of my life without my mother.
[…]
What if I forgave myself? I thought. What if I forgave myself even though I'd done something I shouldn't have? What if I was a liar and a cheat and there was no excuse for what I'd done other than because it was what I wanted and needed to do? What if I was sorry, but if I could go back in time I wouldn't do anything differently than I had done?
Engaging, well written, and poignant at times, but ultimately a frustrating read for me. It's not so much the writing that I take issue with; the writing is great. It's the little things in the story that got to me; they built up the further I read on. Cheryl Strayed, though, is an excellent writer who recalls her life with precise detail and a sense of dry humor. She writes so vividly of her grief, loss, and heartbreak that you can actually feel her pain through the pages.
Strayed's life story is a classic in that it's been played out before in both fiction and nonfiction. This time, though, the familiar story is told from a slightly different perspective, framed by Strayed's particular upbringing and close relationship with her mother. The familiar story starts with a young person on the cusp of adulthood losing someone important in their life and spiralling out of control.
Her death had obliterated that. It had obliterated me. It had cut me short at the very height of my youthful arrogance. It had forced me to instantly grow up and forgive her every motherly fault at the same time that it kept me forever a child, my life both ended and begun in that premature place where we'd left off.
This person lives hard and fast for several years, as punishment for whatever they think they deserve. They might even turn to drugs and anonymous sex to dull the pain. They sever relationships with people who care about them. They bounce from location to location without a vague memory of those places. They make almost no meaningful connection to the current people in their life and cut those people loose when they move onto a new city. They live from paycheck to paycheck. They go through menial jobs and try on new identities only to shed them at the end of the day. They exist this way for several years. Then one day something shocking happens, shocking enough to shock them awake, and they they wake up, realizing they can't live like this anymore, can't keep wandering through life lost, confused, and hurt. So they try to pull themselves together by doing something drastic (and reckless), like take on the Pacific Crest Trail even though they have no hiking/backpacking experience.
It had nothing to do with gear or footwear or the backpacking fads or philosophies of any particular era or even with getting from point A to point B.

It had to do with how it felt to be in the wild. With what it was like to walk for miles with no reason other than to witness the accumulation of trees and meadows, mountains and deserts, streams and rocks, rivers and grasses, sunrises and sunsets. The experience was powerful and fundamental. It seemed to me that it had always felt like this to be a human in the wild, and as long as the wild existed it would always feel this way.
Through trial and error and lots of hardship and suffering, they somehow find themselves again and reach spiritual enlightenment. Their life is completely changed from then on. And then their story becomes a book which becomes a movie, both are big hits and receive rave reviews. The end?
I know a few people who went through something similar, the only difference is their stories won't become blockbuster movies–or maybe they will, who knows. They're doing okay now and we're on speaking terms again, but for several years, I didn't know if they'd lived or died. This book takes me back to that time when I first lost contact with them. It was scary, not knowing what became of them, and it was even scarier to watch someone you love spiral so completely out of control. In that I share Strayed's husband "Paul's" frustration and despair.
"We all grieve in different ways." I see this sentence a lot in other people's reviews. Almost every reviewer tucks this line somewhere in their explanation of why this book worked or didn't work for them. For me, it mostly doesn't work, but that has more to do with my general objections to amateurs putting their lives in danger in order to "find themselves," or in Strayed's case "save" herself. I've never understood that line of "reasoning," but I do sympathize with her need to set out on her own, to be alone, to challenge herself while pulling her mind and body together again–to survive. Maybe there was an easier way to go about it, but that wouldn't have been a true challenge. It wouldn't have pushed her beyond her abilities to survive on her own. Maybe in the middle of the wilderness wasn't the place to rebuild one's life, but it worked for Strayed. Though not recommended for most people who are working through their own grief and loss.
I don't have serious objections to Strayed or how she lived her life because, you know, to each their own. I do, however, hope amateur hikers aren't as naive. I hope they take more precaution and have more common sense if they're going to take on the Pacific Crest Trail. At least…try an easier trail first.