Rating: – – – – –
Date read: April 27 to May 3, 2020
Location: in between board meetings and the governor's daily statewide address
I. . . can't take the words in this book anymore.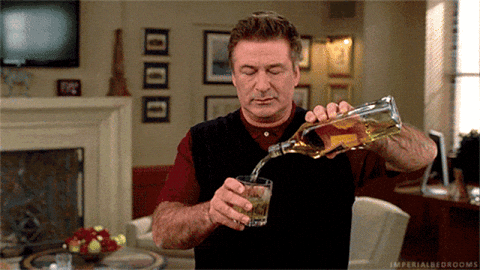 Well, it's not entirely the book's fault. Everything makes me want to take a shot of hard liquor at the moment, and this book didn't do a good job of taking my mind off that.
I guess I'm just not cut out for retro high fantasy. Didn't grow up reading SFF or playing RPG and didn't start reading Tolkien until the movies came out. So I have zero memories connected to these genre classics and absolutely no appreciation for chosen farm boys with extravagant destinies to fulfill and/or empires to save.
However, in a way, I did finish this book, by which I mean I skimmed about 80% of it, read the middle until it lost me, and then read the ending to see if I should go onto Part II. I should not as it is clearly not for me.
In all that skimming though, I did come across something interesting around the half-way point. There's a rift in the time-space continuum–RIFTwar, I see, I see–and a hoard of something from an alien world comes through the portal and invades the world of Midkemia (e.g. Dark Ages Western Europe). This was interesting for about a dozen pages as most wars in secondary worlds are, but I couldn't get into it because the prose started to drag again. So rather than going back a few chapters to catch what I'd missed leading up to the rift and the war, I skimmed right on to the end.
I think the bones of this story are good and the story itself could have been a lot more interesting if the pacing had been faster and the prose–better? tighter? shaved down to the bare minimum?–had more focus on the scene at hand. I get that you have to show characterization and a character's inner life, but there are just so many characters to work through, and high fantasy in general has a tradition of dragging these things out, even for minor characters. I'm not sure there is a way around this; I'm just I'm not a fan of explain-y prose styles and uninspired narration.