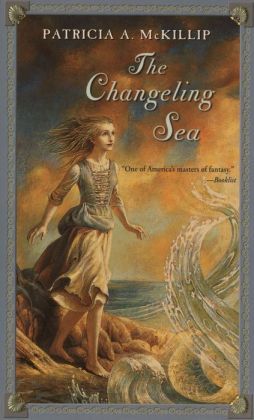 Rating: ★ ★ ★ ★ ☆
Date read: March 28 to April 3, 2017
Another winning tale by Patricia McKillip. This is only the second book I've read by her, but I'm convinced she can do no wrong. There's something delightful and magical about the way she writes that pulls me into her stories, and I don't surface until the last page is turned.
It doesn't happen often to me, but once in awhile I come across a book and wish I was young again to enjoy it with an open, less burdened mind, and to enjoy it in the spirit it was written and, just for a moment, be its target audience again. This is one of those rare books in which the magic is real; I just can't feel it anymore.
Even though I enjoy it now and really like the writing, it's a cold, intellectual kind of enjoyment. Lovely prose, lovely story. I love the way it reads on the page and can methodically deconstruct all the things that I like about it and appreciate the parts as much as the whole story, but it doesn't hit me right in the feels like The Forgotten Beasts of Eld. Yet I'm certain I would have loved this book more when I was younger, when I would have been eager to be fully immersed in the mystique of the sea and its mysterious magical pull. I think, back then, I would have been able to hear it calling as clearly as Peri.
"Be happy now," she whispered, aware of all the shining waves behind him reaching toward him, withdrawing, beckoning again. She added, feeling the pain again in her throat, "When I'm old–older than the old women who taught me to make the hexes–come for me then."

"I will."

"Promise me. That you will bring me black pearls and sing me into the sea when I am old."

"I promise."
[…]
"Your heart sang to the sea. I heard it, deep in my coral tower, and followed the singing. Humans say the sea sings to them and traps them, but sometimes it is the human song that traps the sea. Who knows where the land ends and the sea begins?"

"The land begins where time begins."
[…]
"It's an odd thing, happiness. Some people take happiness from gold. Or black pearls. And some of us, far more fortunate, take their happiness from periwinkles."